Are you ready to re-discover your mojo?
Countdown to the Sheffield Blitz
Regular price
Sale price
$22.41 USD
Unit price
per
Sale
Sold out
This book was the culmination of a five-year project to create a legacy to the German attacks on Sheffield in December 1940. 
The devastating bombings - which became known as the Sheffield Blitz - left nearly a tenth of the city homeless and killed and wounded over 2,000 people. 
'Countdown to the Sheffield Blitz' is packed with scores of rare photos and provides an in-depth guide to the bombings of December 12th and 15th, 1940. It has been compiled by Neil Anderson – author of the best-selling Sheffield's Date With Hitler. 
The book puts the bombings in the wider context of the German bombings that started on London a few weeks earlier. 
'Countdown to the Sheffield Blitz' uses scores of newly documented interviews and primary source materials.
30-day no quibble money-back guarantee on all goods - how retro rock'n'roll is that?
Free UK shipping when you spend over £55 - we LOVE our customers!

Free shipping over £75 & a money back guarantee.
Over 50,000 Dirty Stop Outs Guides sold - we've been a no. 1 best-seller at Waterstones!
Thousands of satisfied customers - we've received more 5 star reviews than you could shake a stick at. We're in retro rock'n'roll heaven! :-)
Share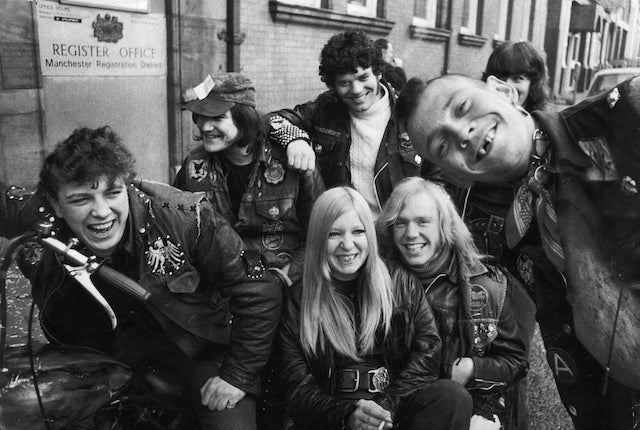 Are you ready to re-discover your inner rock star?
Get ready to re-visit your misspent youth with a Dirty Stop Out's Guide! Each edition is guaranteed to contain hundreds of rare and forgotten memories; scores of never seen before photos and takes over a year of research to produce. These books make perfect gifts that last a lifetime – or why not treat yourself? And when we've put that youthful spring back in your step it will time to update that tired wardrobe and show the young pretenders a clean pair of heels. Pick yourself a head-turning design from the Dirty Stop Outs apparel department and you'll be more than ready to (dis)grace the dancefloor once again. :-)
30-day, money back guarantee on everything

Love your Dirty Stop Outs purchase, or receive a full refund if you return the goods within 30 days. We sell to rock stars and believe in rock star customer service... For everyone!

Free UK delivery

Delivery is on us for all orders over £55 - how retro rock'n'roll is that?

Will you re-discover your rock'n'roll mojo?

We've had tens of thousands of 5 star reviews, been featured everywhere from BBC Radio 6 to Kerrang! and even the Rough Guide recommends us.