Free UK delivery

Delivery is on us for all orders over £75 - how retro rock'n'roll is that?

Will you re-discover your rock'n'roll mojo?

We've had tens of thousands of 5 star reviews, been featured everywhere from BBC Radio 6 to Kerrang! and even the Rough Guide recommends us.

30-day, money back guarantee on everything

Love your Dirty Stop Outs purchase, or receive a full refund if you return the goods within 30 days. We sell to rock stars and believe in rock star customer service... For everyone!
Let customers speak for us
We've an answer to everything... ;-)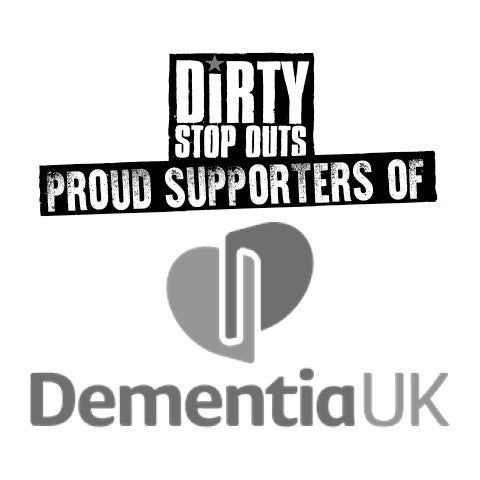 We put the retro in rock'n'roll - you make the difference
Over 850,000 people are currently affected by dementia in the UK – and that number is growing year on year. We've donated scores of books to care homes specialising in dementia care to help trigger memories and enjoyment amongst sufferers.
But we've also gone one better. We now give a donation to Dementia UK for every product sold to help support their amazing work across the country.