Are you ready to re-discover your mojo?
Roxy - handmade cushion
Regular price
Sale price
$25.53 USD
Unit price
per
Sale
Sold out
This eye-catching cushion celebrates the legendary Roxy venue that stood on Sheffield's Arundel Gate in the 1980s and 1990s.
This top-quality item is handmade in the UK using 100% spun poly linen. They are permanently imaged using state of the art dye infusion technology.
The Roxy image appears on both sides of the cushion. They are filled with plump inners made from 100% hygienic faux fiber to give a luxurious feel. They conform to BS 5852 UK fire safety regulations.
All zips are sewn using an invisible style to provide a clean look and easy care provision. Cushion covers can be fully machined washed without fear of image fade.
.

30-day no quibble money-back guarantee on all goods - how retro rock'n'roll is that?
Free UK shipping when you spend over £75 - we LOVE our customers!

Free shipping over £75 & a money back guarantee.
Over 50,000 Dirty Stop Outs Guides sold - we've been a no. 1 best-seller at Waterstones!
Thousands of satisfied customers - we've received more 5 star reviews than you could shake a stick at. We're in retro rock'n'roll heaven! :-)
Share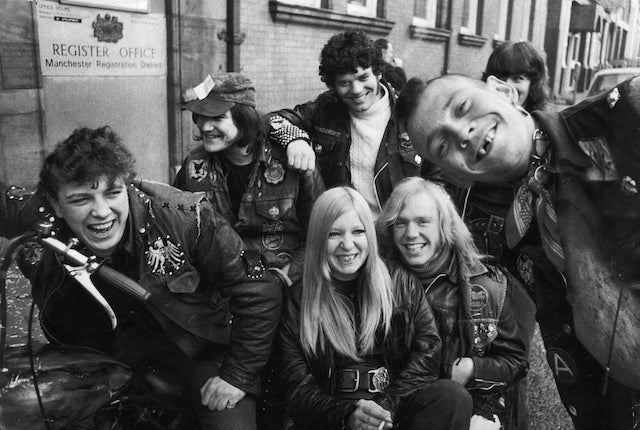 Are you ready to re-discover your inner rock star?
Get ready to re-visit your misspent youth with a Dirty Stop Out's Guide! Each edition is guaranteed to contain hundreds of rare and forgotten memories; scores of never seen before photos and takes over a year of research to produce. These books make perfect gifts that last a lifetime – or why not treat yourself? And when we've put that youthful spring back in your step it will time to update that tired wardrobe and show the young pretenders a clean pair of heels. Pick yourself a head-turning design from the Dirty Stop Outs apparel department and you'll be more than ready to (dis)grace the dancefloor once again. :-)
30-day, money back guarantee on everything

Love your Dirty Stop Outs purchase, or receive a full refund if you return the goods within 30 days. We sell to rock stars and believe in rock star customer service... For everyone!

Free UK delivery

Delivery is on us for all orders over £75 - how retro rock'n'roll is that?

Will you re-discover your rock'n'roll mojo?

We've had tens of thousands of 5 star reviews, been featured everywhere from BBC Radio 6 to Kerrang! and even the Rough Guide recommends us.