Rebels original sign unisex T-shirt - various colours
Regular price
Sale price
$36.24 USD
Unit price
per
Sale
Sold out
Our apparel lives and breathes rock'n'roll and, whilst we hope common sense persuaded you to bin the spandex in the early '90s, our T-shirts are the surefire way to turn your wardrobe back up to 11.
They are designed to turn heads, fit like the best pair of ripped Levi's you ever owned and last even longer than a Steve Vai guitar solo (like forever!)
Your T-shirt – which celebrates Sheffield's legendary Rebels rock club - will be hand-printed, lovingly packaged and mailed to you within 48 business hours of your order.
You can now finally replace that threadbare Monsters of Rock T-shirt from 1987 and truly re-claim the moshpit from the young pretenders.
* We also give a donation to Dementia UK for every product sold to help support the charity's amazing work across the country.
Other info
Please keep your T-shirt well away from your tumble drier (they don't get on 😉) and ensure it's ironed inside out. Remember those two points and it will be as long-lasting as those cowboy boots you bought in 1987 that still gather dust in your attic…
Sizing
T-shirts are available in the following sizes:
Small - Chest 34-36 inches
Medium - Chest 38-40 inches
Large - Chest 40-42 inches
X Large - Chest 44-46 inches
XX Large - Chest 48-50 inches
XXX Large – Chest 52-56 inches.
Everything is hand-printed to order... Retro rock'n'rollers deserve quality!
30-day, money back guarantee - how cool is that?
Free UK shipping when you spend over £75 - we do retro rock'n'roll with a smile!
Our T-shirts turn life up to 11 - there'll even outlast your Monsters of Rock shirt from 1986!
Share
Everything is hand-printed to order with love and rock'n'roll hellfire ;-)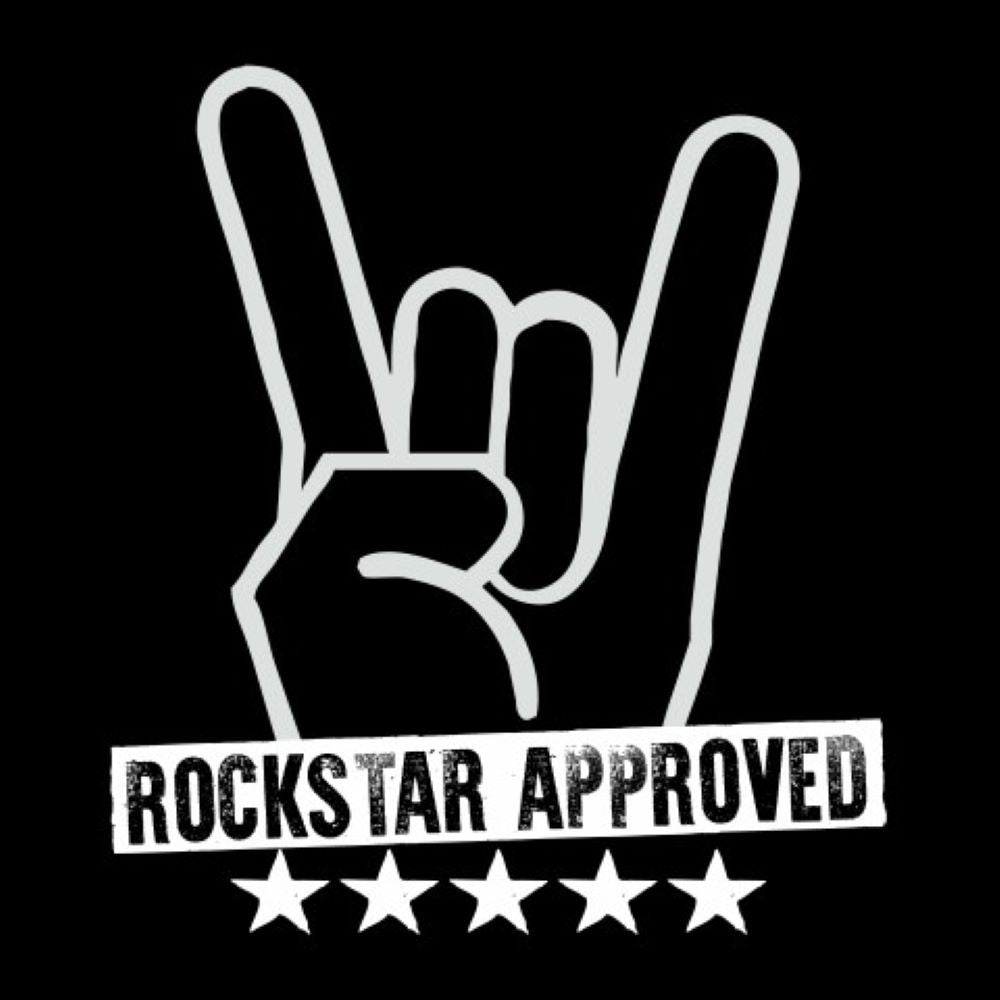 We were BORN to rock'n'roll ;-)
Dirty Stop Outs' apparel is worn by rock stars (from Motorhead to the Stray Cats) and born again dancefloor fashionistas. They are
designed to turn heads, fit like the best pair of ripped Levis you ever owned and last even longer than a Steve Vai guitar solo (like forever!)
How apparel entered the Dirty Stop Outs mix... Words from the founder